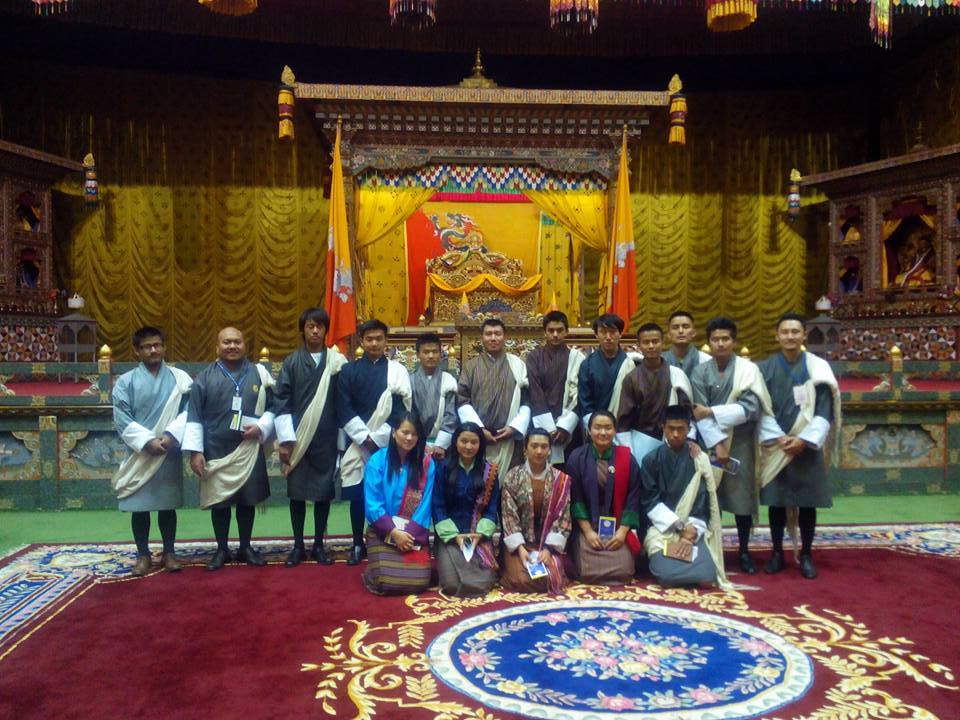 On 9 July 2015, 5 members of the national Parliament visited the YI summer training session to talk about government and youth involvement in democracy. The session was led by Phuntsho Namgyel, BCMD's program officer for Youth Initiative (and the man behind most of YI's administration). This, close to 4 hour long session was aimed at creating an understanding between the national parliament and the YI (effectively, the Youth Parliament). The MPs were members of the Women Children and Youth Committee (WCYC) and therefore were well-versed in Youth Issues. The partnership found many common grounds in their objectives and targets, and it was agreed that work on this would be done together. "Collaboration over Competition".
The session started with presentations my the MPs on; 1. The National Democratic Framework, 2. The Women Children and Youth Committee and 3. Youth involvement in national service. Each of the presentations were made by the MPs and the youth engaged in a conversation with them about said topics afterwards. One of the questions (asked by our member Sonam Yorgyel) targeted the issue of social safety from stray dogs in Urban areas. While the question was deemed to be more relevant to Municipality Offices, it led to a joke about a Stray Dog Policy in Bhutan.
If you were to design such a policy, how would it look like? Let us know!
---
Related Posts
---