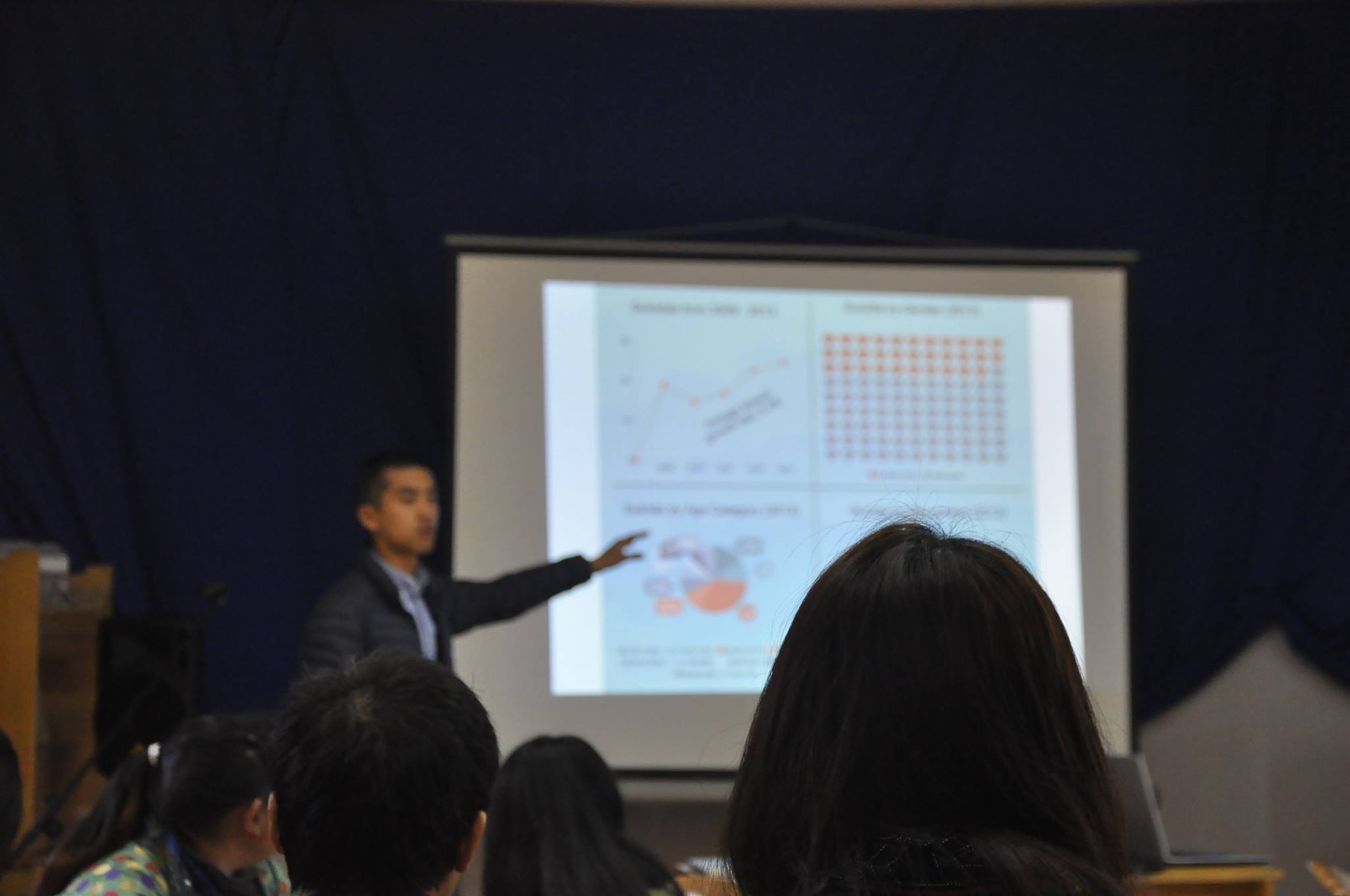 The Social Media Policy legislates people's actions and habits on the internet. While this may sound regressive – taking away people's internet rights – it is not as serious as it sounds. The Social Media Policy merely acts as a guideline for authorities if judicial intervention should ever be needed for any reason. This includes 'Revenge Porn', Cyber Bullying and Online Harassment.
The Youth Initiative​ has been active in its role as a youth body, by recognising, early on, that perfect understanding on the part of the citizenry is needed, if the policy is to succeed. For this reason, last winter, a few of our members founded the Social Media Committee. And over the summer, with a systemic change at YI, all YI members became partners of the committee and the policy. Since then, YI has done good work, going around to schools with specialised presentation materials (designed to suit our audience) to popularise the policy and educate the citizenry. This is from Paro Dzongkhag where YI members collaborated with members of the Media Club from Paro College of Education to visit 4 different schools for the purpose.
If a democracy as small as ours is to sustain, the Active Citizenry must be larger than the electoral. And that has always been YI's mission – to make active citizens.
---
Related Posts
---