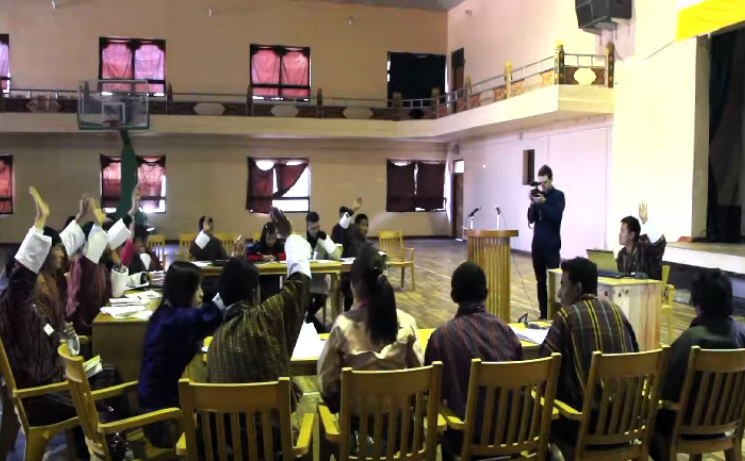 The Youth Initiative for Debate, Deliberation and Development (YIDDD) is an educational training workshop where a group of 20 youth learn about public policy, research, and problem-solving.
After a rigorous 10-day training on deliberative communication skills and democratic problem-solving, the group will host a debate and deliberation session on Friday, 17th January during which they will deliberate on the following issues from a youth perspective:
Bhutan should reduce the imports of junk food in order to promote local industry and lower non-biodegradable waste production.
The public and private sectors need to take collaborative measures to improve the employment opportunities for differently abled persons.
The National Teaching Council of Bhutan should be formed to improve the quality of education in Bhutan.
The YIDDD gives a select group of youth practical, hands-on experience in deliberating on national issues and taking community-based action with a non-partisan approach.
Following the training, the Representatives broke up into committees to research issues related to social justice, community vitality, and education. After the deliberation on friday, observers will also be given an opportunity to offer feedback.
The main goal of this event is to provide the Youth with a platform to discuss and debate issues and arrive at resolutions. It is part of an experiential process whereby the YIDD hopes to be able to learn how to integrate democratic problem-solving into future educational initiatives. By giving youth these platforms, we believe that we they can become compassionate and visionary leaders capable of bringing positive social change.
---
Related Posts
---