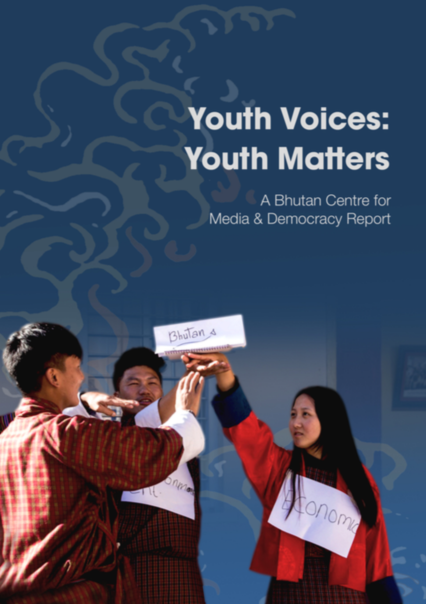 'Youth Voices: Youth Matters' report will become a useful resource for both policymakers as well as youths with interest in socio-political matters of Bhutan, as it captures a youth-led, youth-driven and youth-centric model of engagement and participation within policy. This approach marks a significant change in Bhutan where youths have traditionally been seen as passive recipients of policy decisions and not as stakeholders that need to be engaged and consulted.
The report provides the entire National Youth Policy (NYP) revision process by Youth Initiative (YI) members; it includes their own review of the policy, their roles in leading consultations with 114 other youths of Bhutan from various walks of life, and also the online survey that was launched to widen the reach to 1,099 other youths.
However, the most treasured section of the report consists of pertinent and extant issues that have been identified across various thematic areas by youths themselves and corresponding solutions and interventions that they would like to see implemented. The report weaves together the 'big picture' of the landscape that youths navigate in Bhutan through a large quantitative set of data; with the indispensable testimonials and revealing glimpses into the thoughts of youth through the qualitative data gathered during the consultations.
This report is supported by UNICEF, Department of Youth and Sports and Ministry of Education.
Youth-Voices-Youth-matters-Report-FINAL-1

---
Related Posts
---
---
More Essential Resources
---