August eNews 2021
Posted by
Zulkee Choden Rinzin
, August 30th, 2021
Advocacy Campaign in Full Swing
"Thank you for bringing such a video highlighting the issues and challenges faced by the youths including youths with disabilities in this 21st century. Let's work together to make an inclusive society so that no one is being left in this GNH country Bhutan"
               — Dorji Phuntsho, Facebook
Responding to the Royal vision on empowering our youths with the capabilities and responsibilities to take ownership of our country's future, the #FutureIsNow advocacy campaign was launched on August 12th coinciding with International Youth Day to make policy suggestions by providing a youth-centred perspective into the urgent issues confronting youth as they navigate their world. Such an initiative strives to contribute towards building a shared understanding of the youth landscape so that successive actions taken will be best prioritised when implemented.
The Advocacy campaign was conceptualised by the eighth cohort of the Youth Initiative members, some of whom have also been engaged during the National Youth Policy consultation process in 2019 when they led consultations with a total of 114 youths from different corners of the country. This advocacy ensures sustainable engagement for these members so that they are able to experience change over a longer period of time.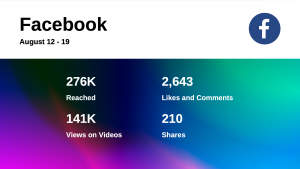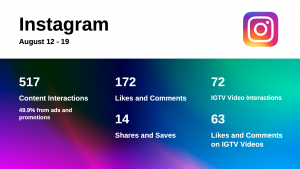 The 5-week long campaign takes a deep dive into 5 different thematic areas; Education, Unemployment, Social Media, Mental Health and Participation. The campaign will go on till mid-September, you can check it out on our Facebook or Instagram. You can also enter our giveaway for a chance to win a gift hamper filled with gourmet local products.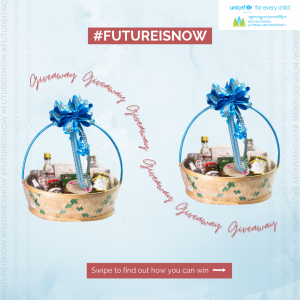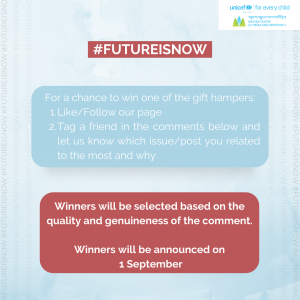 Thank you to UNICEF and CISU for the support in carrying out this campaign.
Building the Capacity of Teacher Trainees on Community Mapping
"I learnt how a strong community can be attained. I realised that instead of pushing the responsibility on each other, if we cooperate and work together, we can address any issue and that there is already a lot of knowledge and skills within a community that can be harnessed." said 18 year old Chimi, one of the 21 students and 3 faculty members of Paro College of Education who participated in a 5-day Asset-based Community Mapping workshop early this month.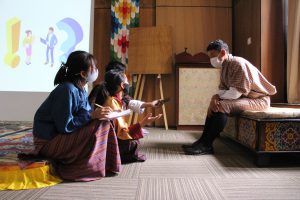 Asset-based community mapping is a bottom-up process of strengthening communities by equipping their residents with skills in identifying and harnessing existing assets to address local issues.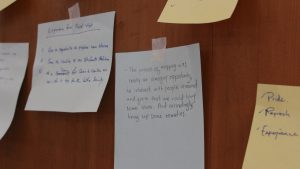 As the participants mapped assets and issues in different localities in Paro, participants shared that they felt inspired and empowered to engage in their community's development and planning. The lesson that first-year student Kedar Nath drew from the workshop was, "'Mind your own business' is not always the best solution. It might hinder us from establishing a strong community. Let us engage ourselves in community issues and build a better society. Let's 'mind our community's business'."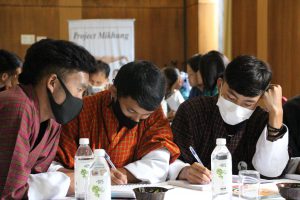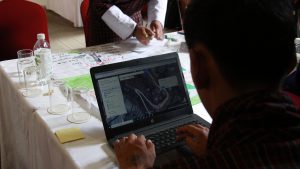 In the following months, with support from Bhutan Foundation, participants will continue to map their localities, and ultimately design and carry out a Local Action Project to address an issue they care about.
Fostering Participatory Planning and Decision-making  
"Till now, there is an inclination to propose the same plan mainly on infrastructure development. But this workshop focused on researching one's chiwogs, their status, beneficiaries of current assets and how introducing new initiatives will benefit different groups including the vulnerable ones. This learning will help in formulating holistic plans in the future and result in lessening the duplication of plans," expressed Gado, Dzongkhag Tshogdue Thrizin of Thimphu.
41 participants from Paro and Thimphu Dzongkhag including elected leaders, teachers and community members attended the week-long participatory community analysis, planning and decision making workshop in Thimphu. Participants were oriented to use consultation and planning tools using The Gross National Happiness-based toolkit developed by BCMD; the tools are framed according to the four pillars of GNH, which ensures a holistic lens to community analysis and planning.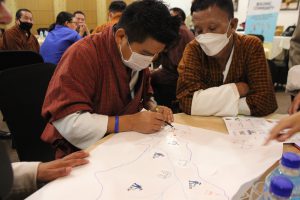 The workshop enabled participants to co-create six detailed community development plans which was presented through a Gallery walk on the last day. It was attended by Thimphu Dzondga, Paro Dzongrab and other esteemed guests. Passang Wangchuk, senior programme officer at the Department of Local Government said, "It is great to see a CSO work in this field… situational analysis is key to planning and BCMD is also working towards inculcating that, I think there are many opportunities for collaboration in the future."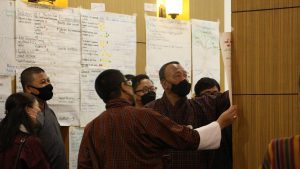 The workshop helped address many misconceptions and broadened the participants' understanding of inclusive and participatory consultation and its importance in a democracy. During the course of the workshop, a significant realisation was the current practices of exclusion of the vulnerable, the elderly and young people from consultations. Simulation of zomdues (community-level consultation) at the workshop revealed the current culture of jumping to prioritisation of plans without a thorough analysis of the community issues with public consultations. Experiencing the process of community analysis first using the GNH-based community mapping tool, on the last day, it was evident to the participants' chiwog (smallest unit of administration at the local level) plans need not be a photo-copy of the other had it been based on authentic evidence and data collected through public consultations.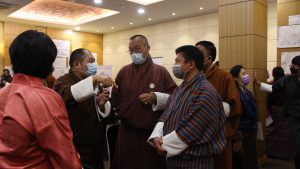 Dago Pema, Tshogpa of Chamgang shared, "It appears that it is necessary to ask the real and in-depth 'why' questions to understand issues in the community before introducing remedies." Similar reflection shared in the discussion signified that the tools help the participant enhance their learning about their communities through using baseline data to add value to their proposed initiatives. The overall process encourages the participants to realise the power of participatory planning, consultations, collecting baseline data, shifting focus towards outputs and including intangible planning to work towards creating a holistic development plan.
Participants will go on to conduct a similar exercise in three chiwogs in their respective Dzongkhags and produce a community development plan.
This project is funded by The Asia Foundation.
Media Lab class for Motithang Students Resumes
"Most of my media students have learnt about movie, photography editing…when they have the equipment and they can practice on their own, that is an advantage for the students," shared Ms. Jigme Choden, Principal of Motithang Higher Secondary School.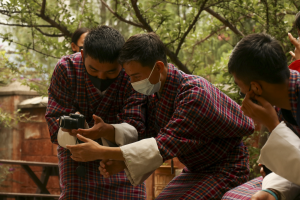 In the month of August, Motithang students resumed their media lab classes after their summer vacation. During the practical sessions, students were introduced to filmmaking. The instructor showed a wide range of camera movements that students can later use to help in their filmmaking projects. Additionally, students learnt about storyboarding and were introduced to using Adobe Premiere Pro as an editing tool for the filmmaking process.
Message from an Intern
"I can confidently say that I wouldn't have grown and learned as much as I have these past two months without the BCMD team's constant support, patience, advice and guidance.
Additionally, Youth Summit and Youth Initiative are the two projects I feel proud to be a part of and are going to remain very dear to my heart for the rest of my life; it was an incredibly rewarding and valuable experience. The opportunity to work and learn as a facilitator, as a coordinating team member, and as a participant helped me develop my active listening and planning skills.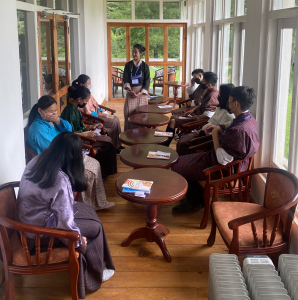 I truly appreciate the confidence the BCMD team showed in me by giving me this internship and most importantly by including me in every meeting and programme possible. Being included…really helped me realise the importance of how opinions matter and how a democratic culture in the workplace is as important as it would be for the country."
— Sushmita Mongar, Intern at BCMD from June-July
Ms. Mongar was recruited as a Teaching Assitant with one of the private colleges in the country during her internship. BCMD wishes her all the best!
Thank you