BCMD Monthly e-News November
Posted by
Green E-Solutions
, December 18th, 2017
Youth Clean Up Metsina Stream
Team "Accessibility" from the 3rd Youth Summit 2017 has successfully cleaned up Metsina stream in Punakha in collaboration with local residents and other youth groups from the College of Natural Resources (CNR).
Team "Accessibility" is one of the six groups from the 3rd Youth Summit themed "Youth as Change Makers" held in July this year. Its members were mostly from CNR and had a member each from Yozerling High School in Paro and Jakar Higher Secondary School from Bumthang.
Over 100 students from different schools and colleges attended the summit where the team "Accessibility" decided to clean up Metsina stream as part of their Local Action Plan to demonstrate youth ability to tackle local challenges. The stream used for irrigation water was disturbed with wastes from the locality and discharge from the nearby automobile workshops.
Metsina is located at the tri-junction of Thimphu, Punakha, and Wangdue Phodrang highway. The stream is also close to an important monument, Chimi Lhakhang, which has become the prime tourist destination in the district.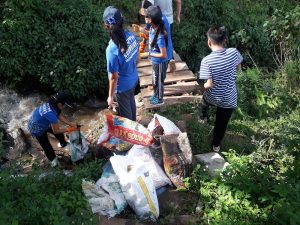 Hundreds of sacks of garbage were disposed of to the landfills with the help of Punakha municipality.
The group felt the need for the stream to be cleaned and maintained because of the importance of Chimi lhakhang and for the safety of the villagers who were using the water from Metsina stream for irrigation.
The team with 130 students of CNR and several local residents cleared the waterway clogged with plastics, discarded footwear, and clothes.  "Everything foreign in the stream was picked up. Hundreds of sacks of wastes were collected and disposed of to landfills with the help of Punakha municipal garbage truck," said the report from the team filed to BCMD.
The group also conducted advocacy programme on Waste Management – sensitising on waste segregation, and health risks because of water pollution.
BCMD and UNICEF Bhutan funded the Local Action Plan project to enable the group in cleaning up the stream. In the meantime, five other groups are also in the process of carrying out their Local Action Plan across the country, which will be shared as and when they are completed.
Adolescents Share Their Perspective Through Photography
Coinciding with "World Children's Day", adolescents from monastic schools, out-of-school, and school-going children who have been taking photographs since their recent training, shared their results in a "Photo Exhibition" on November 20-21 at Royal Textile Academy in Thimphu.
The exhibition was a result of five-day training that BCMD conducted in collaboration with UNICEF Bhutan on October 20-25 at BCMD's media lab in Nazhoen Pelri Complex.
The exhibition, which carried the theme "The World Around Us" #We Are The Future #Children Take Over was an exhibition # By The Children #For The Children to "Celebrate the Creative Spirit of The Bhutanese Children".
The exhibition displayed over 40 best photographs taken by adolescents including the nuns from Durbthob Thangtong Dewachen Nunnery, monks from Dechen Phodrang Lhakhang (monastery), school-going, and out-of-school children.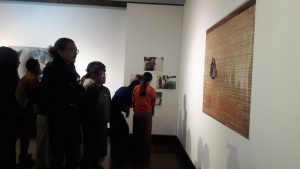 The photo exhibition #By The Children #For The Children.
One of the participants, sharing her experience during the opening of the exhibition said that she really enjoyed taking pictures. "It was a wonderful experience because I not only learned photography by coming to the training but knew how to interact with people," a monk from Dechen PhodrangLhakhang (Monastery), Passang Tshering said.
Besides landscapes, adolescents had documented the myriad of issues such as poverty, sanitation, social media, disabilities, and lack of recreational facilities for children, etc. Speaking at the end of the exhibition, UNICEF Bhutan, Head of Child Protection and Adolescent Development, Aniruddha Kulkarni said that the participants have done extremely well in photography. "They took so many good pictures that we had difficulty in selecting pictures because all the pictures were really good," he said.
The same batch of adolescents will conduct another round of photo exhibition in January, 2018 for, which they are under the process of taking pictures. BCMD in collaboration with UNICEF Bhutan conducted the training and exhibition for 20 adolescents and five CSO members.
Learning to Tackle Difficult and "Sensitive" Issues
Members of Civil Society Organisations (CSOs) and media professionals were trained in recognising sensitive issues and effective story-telling to advocate for issues considered "sensitive" at Media Lab in Nazhoen Pelri Complex.
Some of the difficult and sensitive issues covered were substance abuse, domestic violence, even suicide and other issues that pose difficulties for the CSOs that work on them.
Bhutan Centre for Media and Democracy (BCMD) organised the training, "Communications and Advocacy Workshop" on November 27-28 for CSOs and media houses. On the first day of the workshop, panelists from Bhutan Narcotics Control Agency, RENEW, National Suicide Prevention Programme, and Kuensel shared their views on what is considered sensitive in Bhutan and how different organisations including the media dealt with these tricky issues.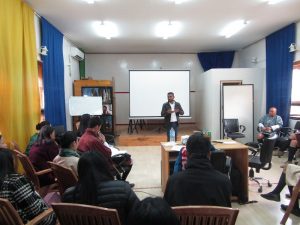 The participants learned telling compelling stories to show their organisations' impact while being mindful of the sensitivities surrounding the difficult issues.
" I realised that we used to simply report on our work, but now we can find the compelling story to show our impact, " said Cheychey from Abilities Bhutan Society.
The participants were then introduced to different elements of effective storytelling – how to tell stories that inspire target groups to take action. On the second day, the participants developed advocacy strategies related to their respective agencies' mission and vision, which they shared at the end of the workshop. We thank Helvetas and UNICEF  Bhutan for supporting the event that will go a long way in strengthening CSO's advocacy efforts in Bhutan.
Adolescent Photographers on National Television
Speaking on National Television, BBS – adolescent photographers from both monastic schools and school-going said that options to incorporate photography into school curricula should be explored in the future.
The participants of the photo exhibition #We Are The Future #Children Take Over  photo exhibition #By The Children #For The Children were on a panel discussion, which was screened on November 26. The photo exhibition was an outcome of the five-day "Basic Photography Training", BCMD conducted in collaboration with UNICEF Bhutan.
Five children including a nun and a monk and two out-of-school children were on the panel discussion to share their experiences of documenting events and issues in their locality. A nun from Drubthob Thangtong Dewachen Nunnery, Tsheltrim Wangmo said that the photography is an important tool for youths to document and create awareness on important social and economic issues.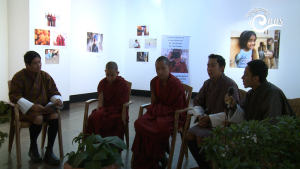 Photography could be introduced as curricula or club activities for both monastic and modern  schools
"We can use photography to document issues such as of people living with disabilities to garner whatever support we can for them," Tsheltrim Wangmo said, adding that photography is such a powerful tool that it could be introduced in monastic schools as part of their curricula.Two other participants from Thimphu who are class XII pass out also felt the same. "If it cannot be introduced in school curricula, photography should at least be incorporated as one of the club activities in the school because it can also empower youth to earn some income," Dorji Wangdi said.
The Druk Journal on a Theme "Civil Society in Bhutan Out"
A strategically timed issue of The Druk Journal on "Civil Society in Bhutan" was released on November 23 to help the Bhutanese understand the importance and the role of Civil Society.
As Bhutan moves away from its traditional self-help society, little is known about the importance and roles of the civil society organisations (CSOs) in the country.
While the foundation of strong governance have been laid and corporations and private sector are growing, these sectors usually do not provide for everyone in the society. Many, mostly the vulnerable groups such as people living with disabilities and HIV AIDS, LGBT community, impoverished rural communities, vulnerable women, and children are left out.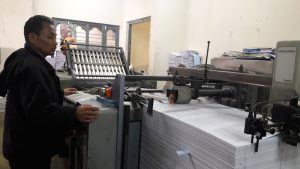 The Druk Journal issue on "Civil Society in Bhutan" being printed at Kuensel Corporation Limited.
This issue of The Druk Journal looks at the emerging role of the civil society in Bhutan, which began more than 30 years ago with a group of youth opening radio news and entertainment station to today's 22 CSOs that received a National Order of Merit (Gold) from His Majesty The King in December 2016.
With contributions from a number of international and Bhutanese writers, this issue also delves deeper into internal challenges of the CSOs such as funding and human resource constraints as civil society strives to strengthen its role in an emerging democracy.

 Upcoming Activities
Media and Democracy Literacy training for 20 teachers from schools across the country.
Training of Trainers on December 11-12  with Paro Town Committee and youth mappers from schools in Paro.