November eNews 2021
Posted by
Tempa Wangdi
, December 2nd, 2021
CSOs meet with the Government before the upcoming winter session of the Parliament
The recent CSO-Government Meet 2021 marked another important milestone in the efforts of CSOs to have a structured and sustained platform to engage with the government. It was particularly timely with the Amendment of the CSO Act which has been tabled for the upcoming parliamentary sitting as well as the CSO-Government Collaboration guideline that is currently being reviewed by the Committee of Secretaries.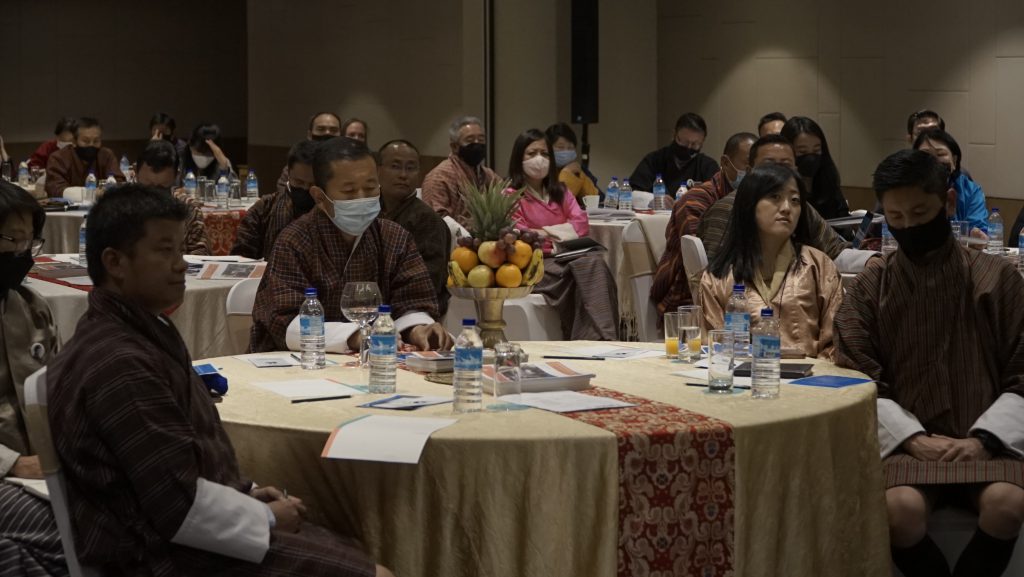 Tax exemptions to incentivize private donations, relook into the yearly CSO registration and collaboration through outsourcing relevant work and in areas of fundraising, especially in light of the LDC graduation were discussed. More broadly, the Meet brings together different players in the country's development landscape to ensure that efforts converge towards realising national goals and priorities and establish better understanding and trust.
"The LDC graduation will have one big impact since the government will no longer have access to the same funding sources as before. So the government and CSO need to work together to explore new funding sources in the future"
– H. E. the Prime Minister of Bhutan
The Meet was graced by His Excellency the Prime Minister along with 3 ministers, secretaries, 15 MPs and fellow CSO members. We would like to thank CISU for making this meet possible!
Druk Journal Conversation on Bhutanese Youth-Their Aspirations, Concerns and Mandate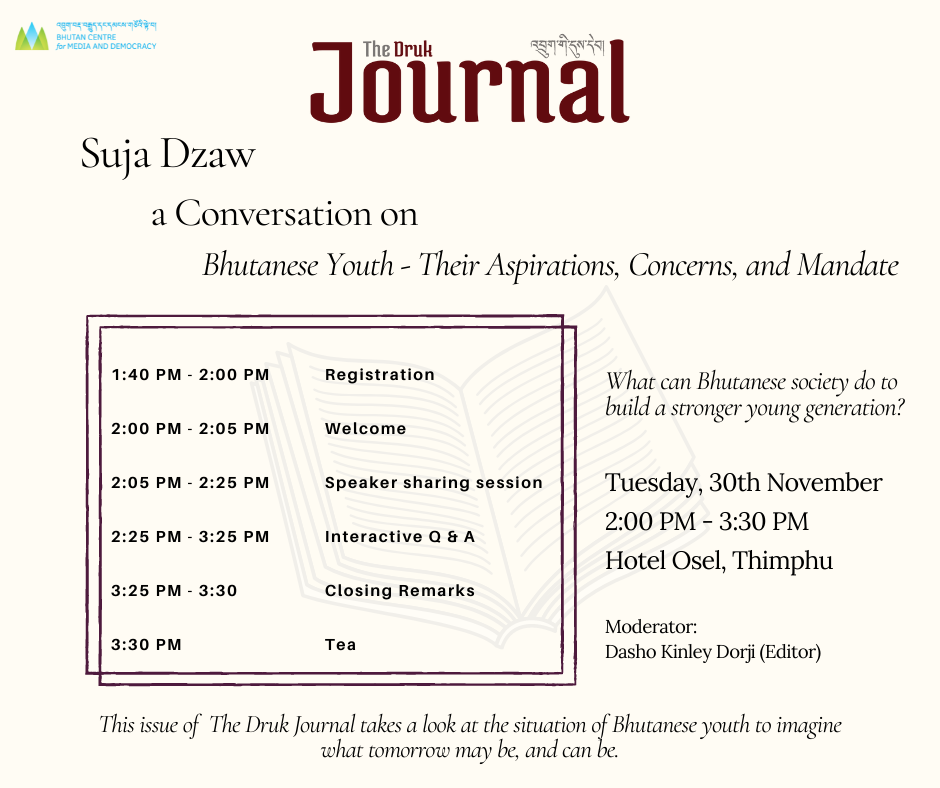 The 14th issue of The Druk Journal was just released with 17 articles on the theme Bhutanese Youth – Their Aspirations, Concerns, and Mandate. As with each edition of the journal, an accompanying Suja & Dzow Conversation was held on 30th November with close to 30 participants to deliberate on the theme. The panel consisted of an eclectic mix of 4 speakers who contributed articles on the themes of mental health, children with special needs, LGBTI and  technical and vocational education and training, moderated by the Journal Editor, Dasho Kinley Dorji,
The conversation touched on the very personal experience of parents living with children with disabilities, the various social and emotional turmoils, the LGBTIQ experience and adverse childhood experiences as the underlying causes of mental health issues. On a lighter note, the Conversation also dwelled on some of the changes the TVET reform plans to bring forth.
For more, visit www.drukjournal.bt website where you can also subscribe to Druk Journal. Thank you to Asia Foundation & UNICEF for supporting the conversation!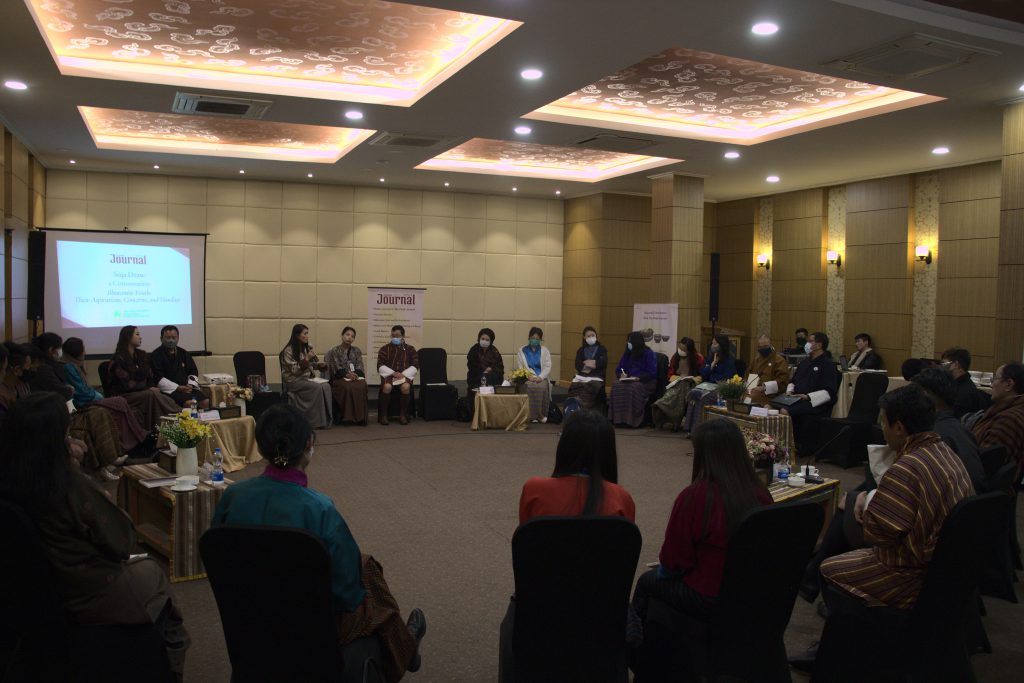 Celebrating the ending of 2021 Media lab class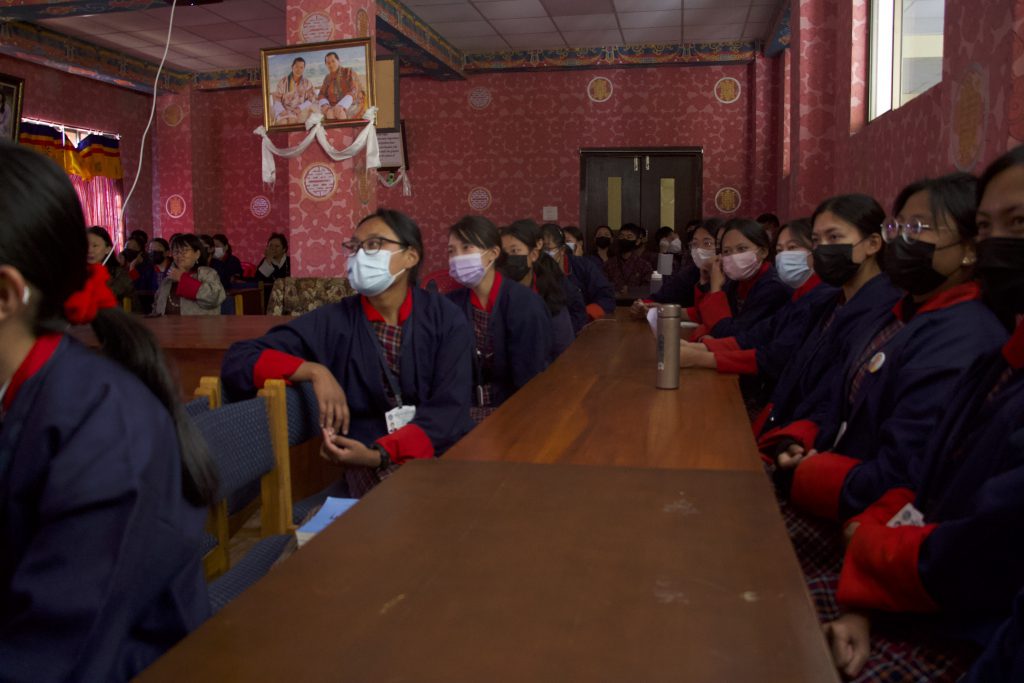 Students and faculty from Motithang Higher Secondary School (MHSS) gathered together in the month of November at MHSS to celebrate the closing of yet another successful series of multimedia classes at the Media Lab. This initiative was a result of the wonderful friendship and shared belief in making learning experiential between BCMD and Motithang Higher Secondary School.
The closing also provided the opportunity for the students to showcase their work, where groups and individuals shared their videos and photos to both the sections of 12 Arts enrolled in media studies (71 students) and the faculty of Motithang Higher Secondary School. Aum Siok Sian Pek-Dorji during the closing shared her insights on the importance of understanding media and using it as a tool to express oneself. Some students shared that the media lab classes sparked their interest in media, while others were empowered to use it as a medium to express themselves. Madam Jigme Choden said, "I am impressed with the creative work shared today, which displays your learnings from the sessions and I hope you all continue working with passion on building your capacity."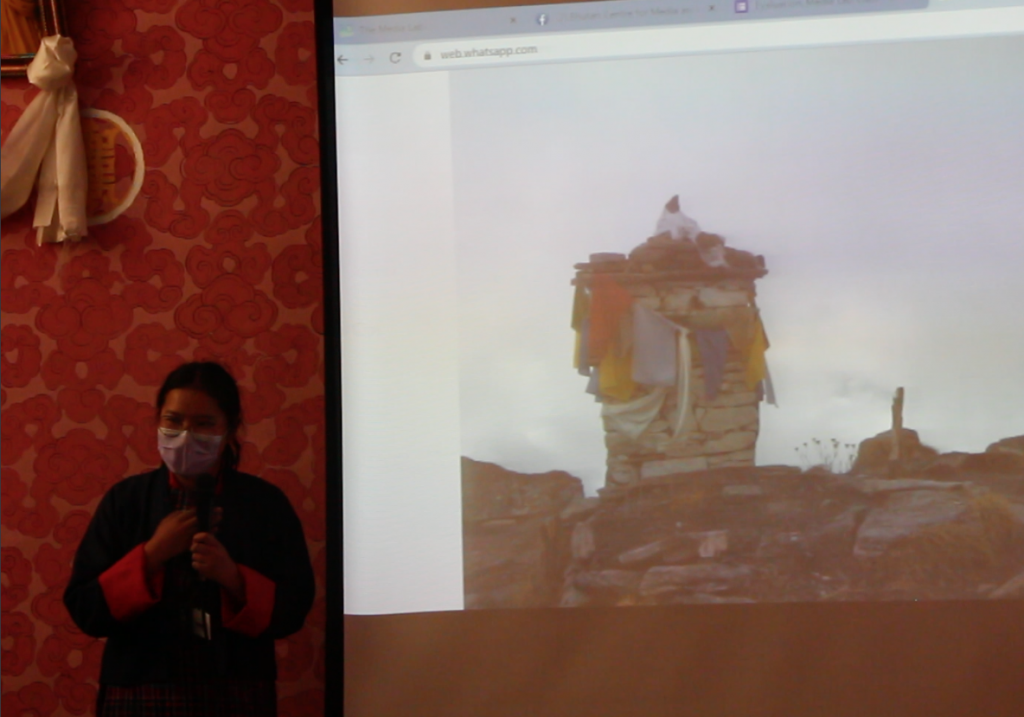 Media lab with its equipment and experienced instructors provides a nurturing environment for young media enthusiasts and inquisitive learners to use the space and equipment to learn media production aiming to cultivate their creative capacity to interact with the world.
Upcoming: Podcasting training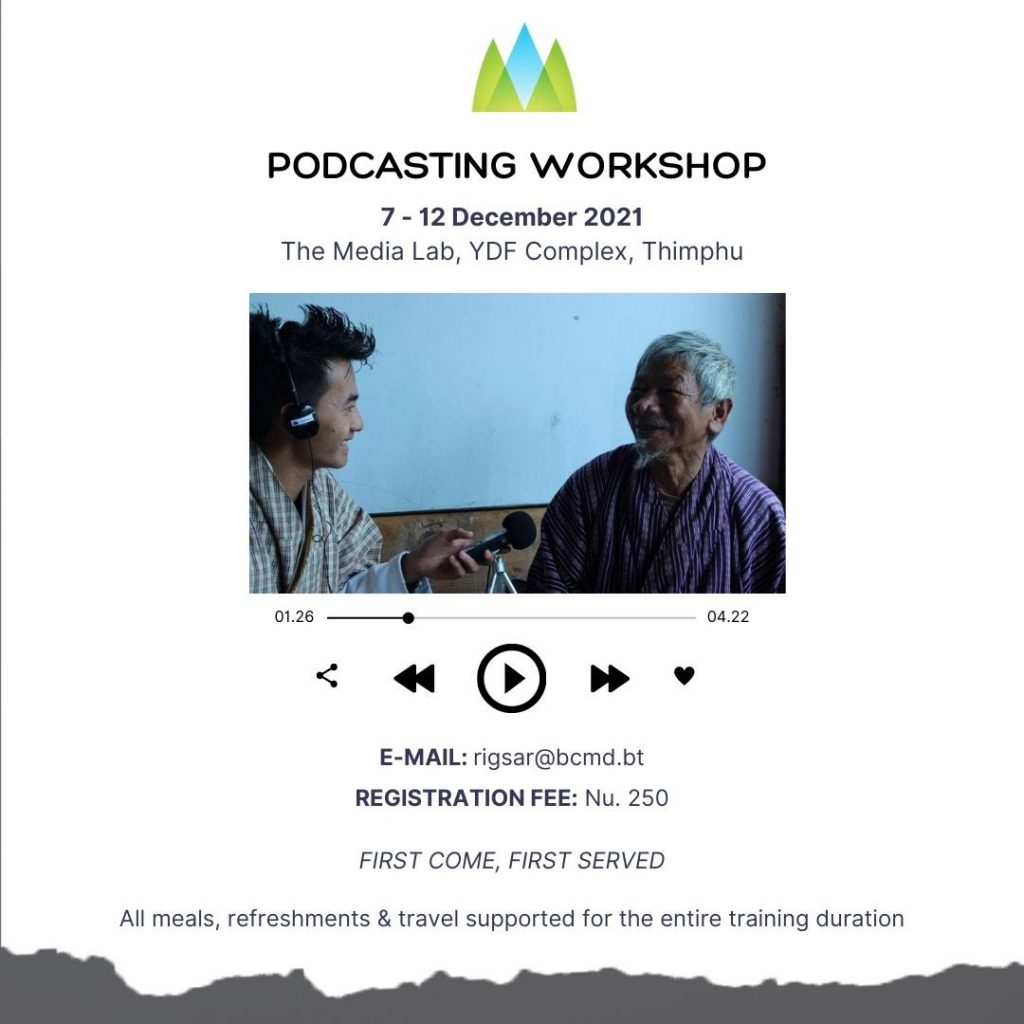 This year's podcasting training will train participants to become storytellers by focusing on youths of Bhutan – it will focus on the youth's hopes, concerns, dreams and responsibilities as young citizens of our democracy. Tentative topics to be covered include mental health, youth culture, environment, exploitation, employment and education.
The camp will be held from 7 – 12th December 2021 at the Media Lab, YDF Complex and will bring together around 20 youths from different backgrounds.
Check out our previous podcast series, 'Dha rei na ba' (trans. Nowadays) produced by the 2019 cohort here: https://soundcloud.com/bcmd/sets/dha-rei-na-ba
Upcoming: Nurturing alumni network
Cultivating sustainable and long term meaningful relationships remain one of the areas which we feel is important in nurturing responsible and proactive citizens, who contribute positively to their communities. Recently, one of our alumni from the Youth Initiative, who is also a coordinator for camp RUF (Rural Urban Friendship) reached out to us to build the capacity of camp RUF members in facilitation.
We are more than happy to provide this training for them to become mindful facilitators who are all-rounded in all aspects of facilitating the learning process of their peers. With such engagements, our network continues to grow and with it, advocates of positive social change.
The training will be conducted in Punakha on 4th and 5th December.
#GIVINGTUESDAY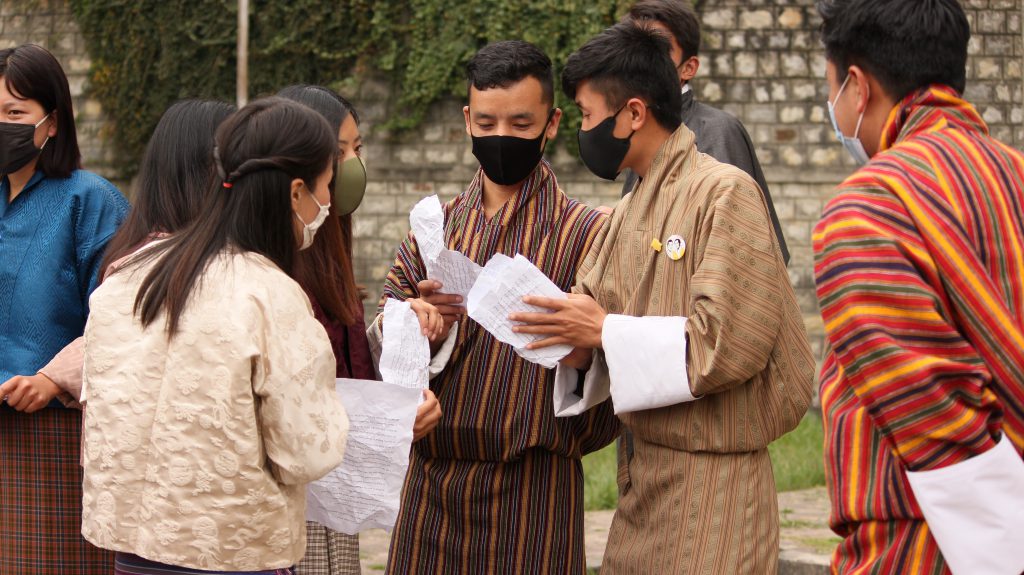 Harnessing youth potential and nurturing them to become active, involved and concerned citizens. Support us in our work to create a vibrant democracy through Bhutan Foundation and Global Giving