October eNews
Posted by
Zulkee Choden Rinzin
, November 2nd, 2020
Becoming Media Literate
The 3-day workshop at the Media Lab heightened the critical lens of the 21 educators and curriculum developers who were trained as facilitators of news and media literacy by Bhutan Centre for Media and Democracy given the urgency to educate the society that is experiencing an onslaught of information both useful and useless.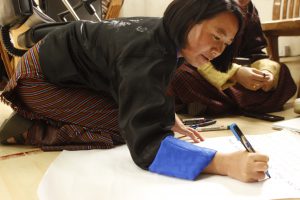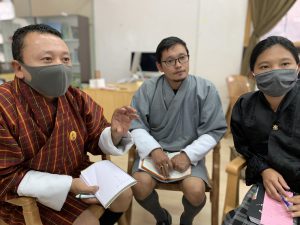 The discussions revolved around inculcating the value of news in the society especially when we are unable to distinguish between real news and fake news. "I was never critical of the news and media information I consumed. Now I wonder how much of my values and what I believe are my own or are shaped by what I have consumed from social media. I realised the importance of analysing and consuming media information critically." Pema Euden, Teacher, The Royal Academy.
Taking back insights to integrate in his process of curricula development, Ugyen Lhendup, Royal Education Council (REC) shared: "I now understand that the news and media literacy training by BCMD also focuses on democracy and it is quite different from the Media Studies of the REC … the content is similar but the approach is very different. I learnt a lot of very insightful approaches."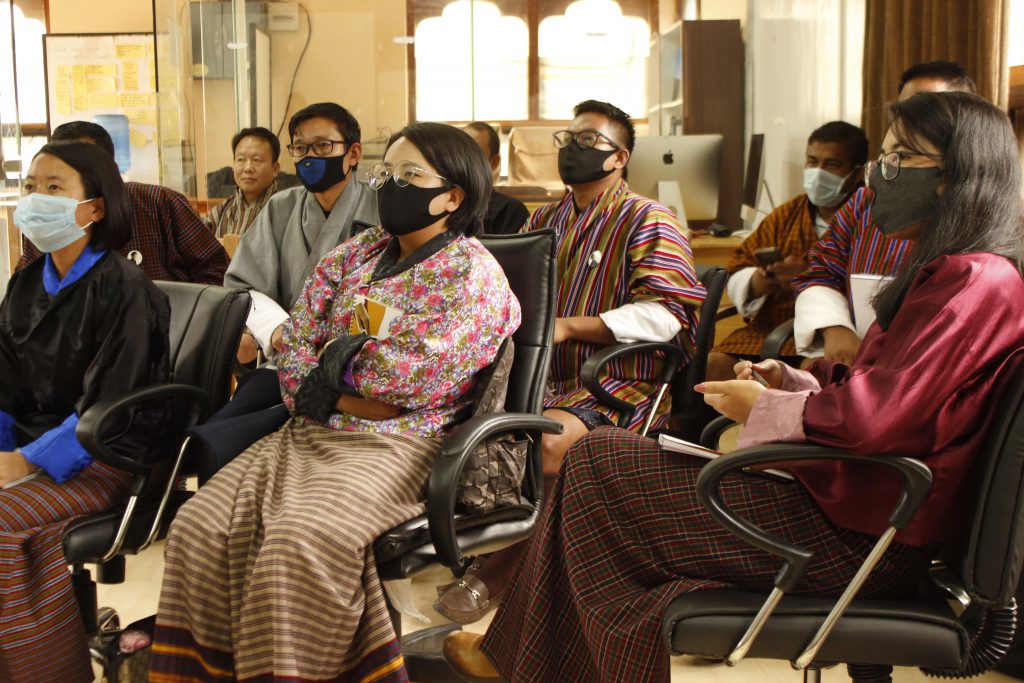 BCMD plans to expand the same training to other target groups, especially those managing information and communication units and volunteer groups assisting the government in delivering essential services during the pandemic. 
Thank you to Give2Asia for their support in this critical gap in news and media literacy
On the Road to Launching Successful Campaigns
Starting with their 60-second advocacy pitch, the 7th Youth Initiative members have launched their campaigns on various social media platforms so far. After examining the issues from last winter's review of the NYP, the members came up with four issues to develop further into advocacy campaigns: Share your story (mental health awareness), #IWish (Education), Highlighting responsible stories (Governance) and Every job is noble (Economy).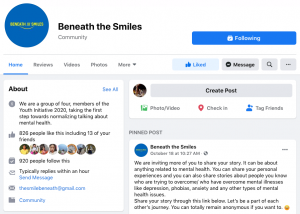 As of now, all projects are up on Facebook & Instagram, where the members have been sharing messages based on their content calendars developed after receiving training on leveraging social media platforms and tools. "The only way out of this mess was to grow stronger and let no one look down on me. As time passed, all the hate that I received never bothered me…it always made me feel like I can be an independent person so that I can walk down my path." (Excerpt from Health & Wellbeing group).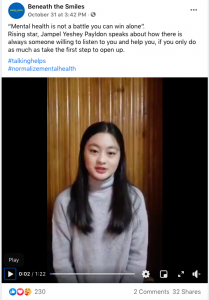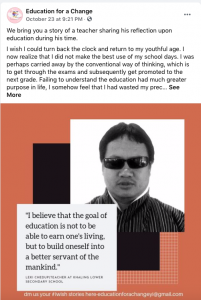 Conversation Series 2: Future of Economy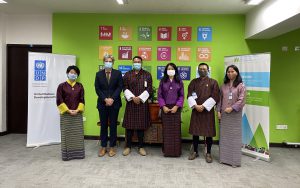 The UNDP-BCMD conversation series 2 on 'Future of Economy' brought expertise from various fields to assess and provide solutions to the economic challenges that Bhutan faces. 
Hamid Rashid (PhD), Chief of Global Economic Monitoring at the UN Department of Economic and Social Affairs (UN-DESA), highlighted the vulnerability of Bhutan's economy being heavily reliant on external grants and aids. He also focused on the optimal balance needed between the private and public sectors in Bhutan emphasising the importance of the state's role in allowing the private sector to gradually take ownership, and to establish an incentive structure so that earning equity propels the private sectors to work hard to make profits. 
Phub Dorji, a data enthusiast and a BCMD-alumnus and pioneering member of the Youth Initiative in 2013, pointed out the dearth of data in economy and behavioural fields, and its impact on the government policy planning and implementation. 
A social entrepreneur and an independent consultant, Thinley Choden, shared her observations on the heavy regulation hindering the development of a vibrant entrepreneurial culture in Bhutan. She urged for a framework that allows entrepreneurs to access global investment and funds, as she argues that Bhutan's value has the potential to align with interested angel investors. 
Dorji Phuntsho, CEO of Royal Securities Exchange of Bhutan suggested we take advantage of this COVID-19 situation to address the structural issues in the economy. He also said that with the growth of informal businesses, organising and bringing the sectors into a formal channel is an imperative to ensure policy prescription.  
Catch the full conversation here.
Understanding Our Communities
16 Desuups who were initially all set to head to their respective zones to collect local stories to produce vlogs with a goal to nurture a sense of community in their zones realised the need to revisit their plan and strategies as they attended an expedited community mapping training.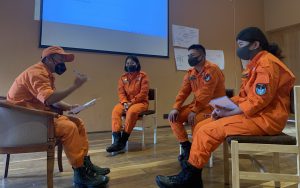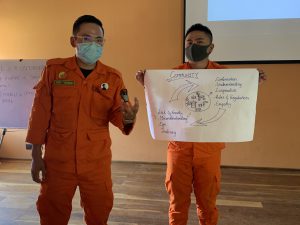 Here is what a participant confessed: "Prior to this workshop we were going to go out and collect stories on communities. But now, we realise that we have a lot of planning to do before going to the communities." Another Desuup shared: "I thought asset mapping was geographical mapping, this is the first time I am hearing of asset-based community mapping."
The workshop provided interview skills and discussed ethics in engaging community residents in interviews. "Before this session, I had no idea how to ask questions…now when we ask questions, I know we should ask in a positive manner." 
Suja Dzow, a conversation on Bhutan in the Age of Technology 
The second Druk Journal conversation on the theme: Bhutan in the Age of Technology was attended by enthused participants from Sherubtse College, Gyalpozhing College of Information and Technology and College of Science and Technology and a small in-person audience. Questions regarding blockchain technology, the widening digital divide, further developing online payment systems, cybersecurity and difficulty for students in ICT to find jobs/internships were discussed during the conversation.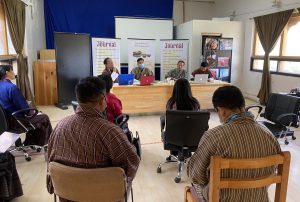 The conversations started with the three speakers and their perspectives on the theme of Bhutan in the Age of Technology. Jigme Tenzing spoke on Digital DrukYul – a cross-cutting flagship programme that enables government agencies to work more collaboratively and to help create a governance mechanism where investment in technology is a collective endeavour rather than siloed initiatives by ministries. The aim is to leverage technology to deliver equitable access to online services for all citizens. Dr Tshering Cigay Dorji stressed on the rising need for a technological transformation to strengthen our economy. He said the modest success of the Thimphu TechPark shows we can benefit from technology but consistent effort and political commitment is required to sustain this success. Ujjwal Deep Dahal spoke about technology being an ecosystem and leveraging its use for societal benefits. He also highlighted the need to find a Bhutanese technological pathway — to figure out which technology is worth investing in? And how to leverage that technology for the everyday consumer and the next generation.
A question at the conversation was about revisions to the Digital DrukYul in light of the pandemic and Jigme Tenzing agreed that it has opened up vast opportunities to make changes to specific sectors of the programme especially in education, which has been massively affected. Had there been a robust infrastructure, there would not have been issues in continuing education. However, plans are being developed to accelerate the implementation of Digital DrukYul. 
The Druk Journal Conversation was funded by DHI and DIPD.
Reset! at The Media Lab: Governance in Modern Bhutan
"Only when the tide goes out do you discover who is swimming naked" – Warren Buffet
Mr Ramakrishna Purushotaman incorporated this metaphor in his presentation to compare it to the COVID-19 pandemic, pointing out that most countries were unprepared and caught by surprise. His insights on emerging stronger through digital paradigm shift aptly characterises the urgency of a digital transformation needed in sectors such as governance. 
Dasho Kinley Dorji compared this to Bhutan's context when discussing the persisting challenge of the gap between the planning and implementation of the policies. He also emphasised on how COVID-19 brought these key governance challenges, such as the need for developing a proper house addressing system, to the forefront. 
This discussion on governance enabled the participants to assess the similarities of issues faced both by Singapore and Bhutan such as management of the migrants in the labour force. The varying degree of insights by the speakers and the youths help achieve the objective of the Reset! at The Media Lab to bring socio-political issues to the forefront through such discussions.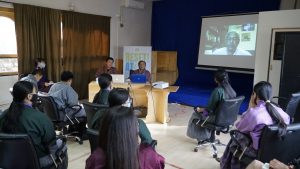 Find below the links to the speaker's opening remarks:
Dasho Kinley Dorji: https://youtu.be/BdaKD9zVtoE
Mr Ramakrishna Purushotaman: https://youtu.be/5QXTSIoox3o
Reset! at the Media Lab is supported by CISU.
Conversation Series 3: Green Recovery

The third UNDP-BCMD conversation series kicked off the discussion on how the pandemic has heightened the need to put Bhutan on the path to Green Recovery. 
Rikesh Gurung, founder of The Green Road emphasised on the necessity of reimagining the shape of Bhutan's economy to implement a "circular economy" where stakeholders work collaboratively to create an ecosystem of business where used resources are reused as raw materials for a different product. He also spoke about the need for changes in policy and financial incentives to support green business ideas. 
Yeshey Choden, Co-Founder of Chuniding Food stated that sustainable agriculture and the food sector are very important in Bhutan's path to green recovery. She identified three areas that  need attention in the food and agriculture sector: research and development for value addition, collaboration between government and private sector to create and ensure market, and capacity building for upscaling organisations' capacity.  
Sangay Dorji, a Transport Entrepreneur spoke about how green business ideas are at a disadvantage due to inconsistent policies. He also cautioned against short-lived policies that support green initiative with change in governments. Echoing other speakers, Sangay also emphasised on how banks need to change their ways in providing access to funds for young entrepreneurs with green business ideas who might not necessarily have the collateral required to access loans.
Regional Technical Specialist from the UNDP Bangkok hub, Usha Rao, while acknowledging high initial capital involved, spoke about the cost effectiveness of green technologies in the long run. Investment in green technologies creates more jobs  for the people (as shown by countries like China and South Korea) but when such green policies are created, there is a demand in the market which ultimately helps bring down the cost overtime. She suggested a system shift in recovery if Bhutan is to build back better and to make public policies and budgets that are evidence-based to understand what are the risks and what incentives and regulations are needed.
Upcoming Activities
Reset! At The Media Lab
The second series of 'Reset! at The Media Lab' will take on the theme of 'Institutions: How do they matter?' to discuss the processes within institutions (both formal and informal) that make them important for organising human behaviour and society. 
For this, a former member of parliament will be invited to speak on the formal institutions, specifically our parliamentary processes and touch on legislations and policies. Discussions on institutions will be expanded to include informal associations and traditional set-ups, which will be touched on by an academic.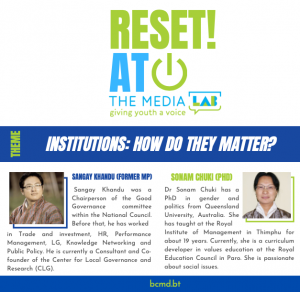 Youth Initiative Closing
The final closing of Youth Initiative (YI) 2020, will bring together the learnings and impact of the entire year with four presentations from the members of this year's cohort. Although the closing will showcase highlights of their winter session, the emphasis will be placed on presenting their findings and learnings of the summer virtual camp where they got training on social media advocacy campaigns and launched their respective campaigns. 
The four virtual campaigns carried out have been on the following themes:
Economy: 'Every job is noble'

Education: #Iwish

Health: Share your mental health story

Governance: Highlighting stories of youths exercising their responsibility rather than just their rights
Conversation Series 4: Social Protection System in Bhutan
Social protection system is not a new concept for Bhutan; universal health care, His Majesty's Kidu programme, tax deferment and more, have either been in place for a long time or were swiftly set up in the wake of the pandemic. However, building a social protection system that is not only inclusive but is sustainable and shock-responsive has been a struggle for Bhutan. 
Catch the next conversation on  BCMD and UNDP Facebook pages.