February eNews 2023
Posted by
Bhutan Centre for Media and Democracy
, March 1st, 2023
Ideating Creative Means to Capture Children's Stories  
2023 Youth Initiative Camps will focus on weaving different narratives of children reflecting on the manifestation of their rights and responsibilities. To that end, BCMD brought together an eclectic mix of stakeholders to brainstorm how best to elicit and share their narratives. 
Informed consent and child-sensitive reporting were two issues discussed thoroughly.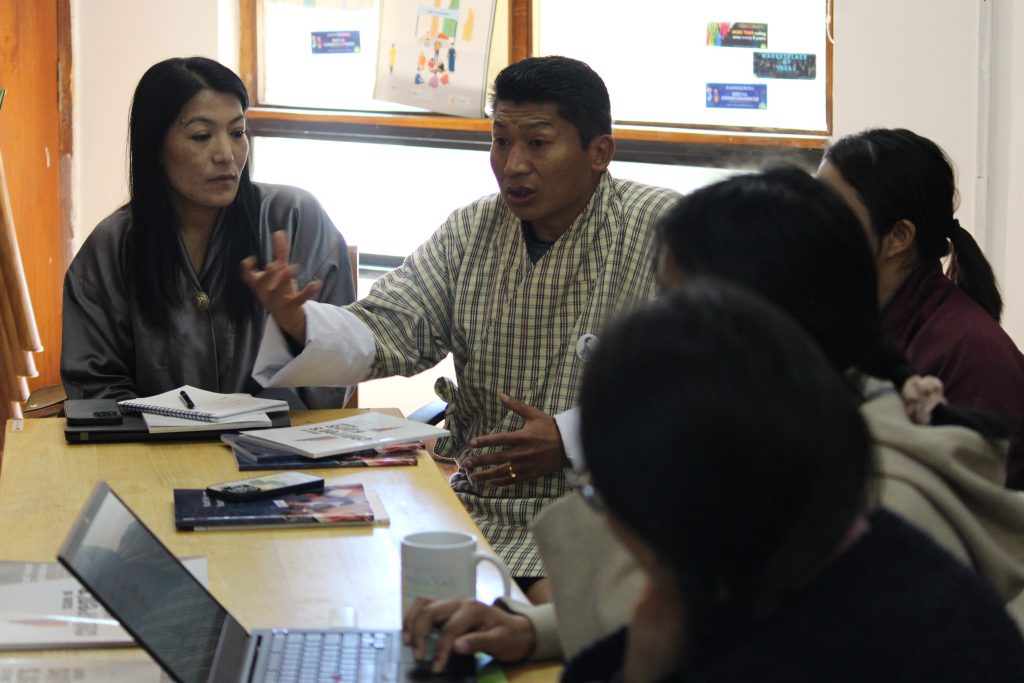 Transcending Token Participation
After providing their stories and policy recommendations to improve social welfare during the Design Thinking Workshop in October 2022, the participants from vulnerable groups like PWD, youths, caregivers and women in difficult circumstances came together once again to review and vet their recommendations to prepare for the advocacy event coming on 2nd March 2023.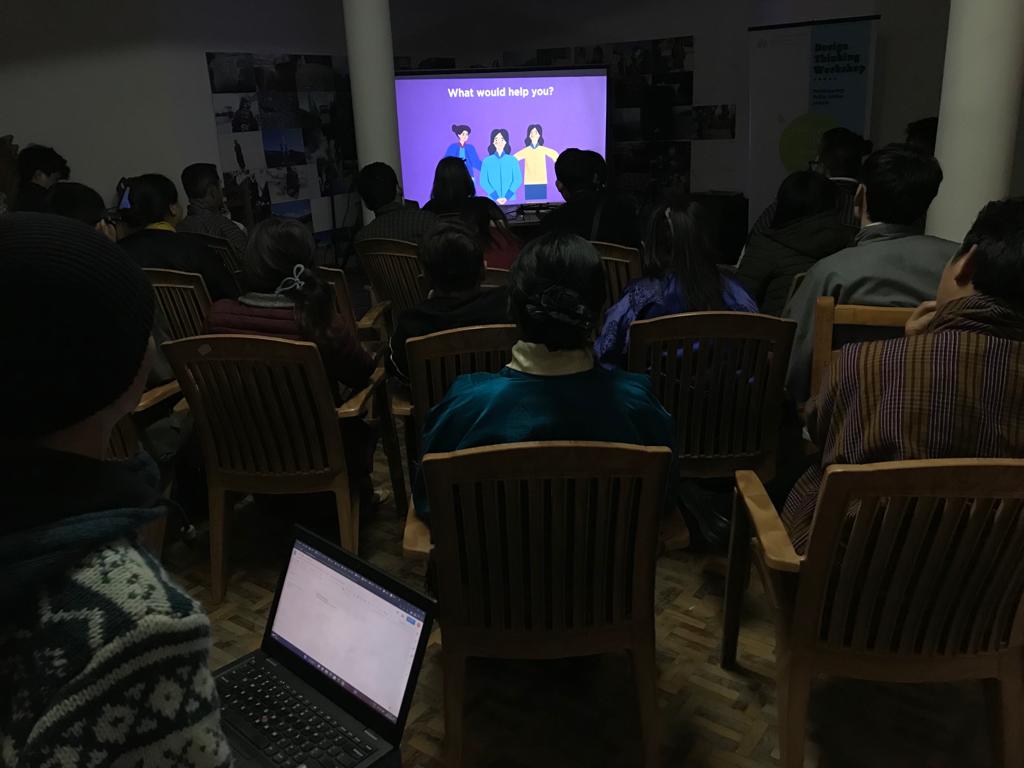 The participants critiqued the advocacy contents, illustrations, messages, and stories and evaluated if the call to action reflected their needs. The gathering demonstrated sustained engagement of citizens, transcending tokenism in consultation.
Gearing up for the advocacy event on 2nd March, in the meantime, the social media campaign on #PeopleCentredPolicy was launched from 13th to 26th February to bring attention to social welfare issues faced by marginalised groups like people with disabilities, youths recovering from addiction and caregivers and women. 
A TikTok challenge on the jingle Gayra Drangsu Tsu Nang, inspired by the project goal, was also launched to engage the online audience.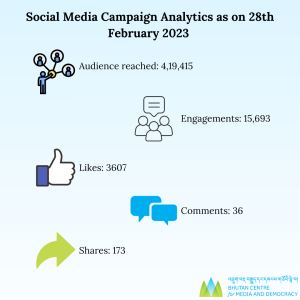 We would like to thank FIT for supporting this project.
10th Cohort of the Youth Initiative Learn about Child Rights
For the first time, children with disabilities and monks attend the Youth Initiative Camp with other young people (a total of 21) to learn about their rights and responsibilities and become advocates for child rights.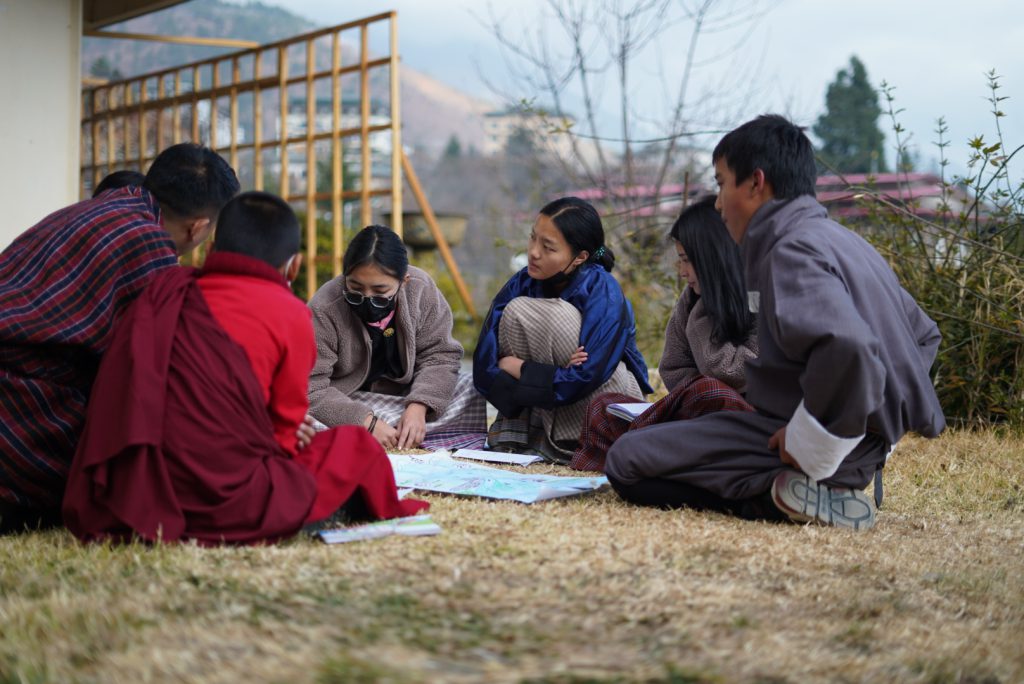 "I was unaware of my rights, but joining the Camp helped me understand them better. Now I will take the responsibility to share my learning with my friends at school," shared Yeshi Dorji from Yangchen Gatshel Higher Secondary School. 
The students from Wangsel Institute of Deaf shared that it was insightful to listen to young people sharing their perspectives on matters concerning them and to have the opportunity to contribute to the discussion. 
BCMD is thankful to #Wangsel school for the deaf for continuing to engage with us as we make our democracy more inclusive.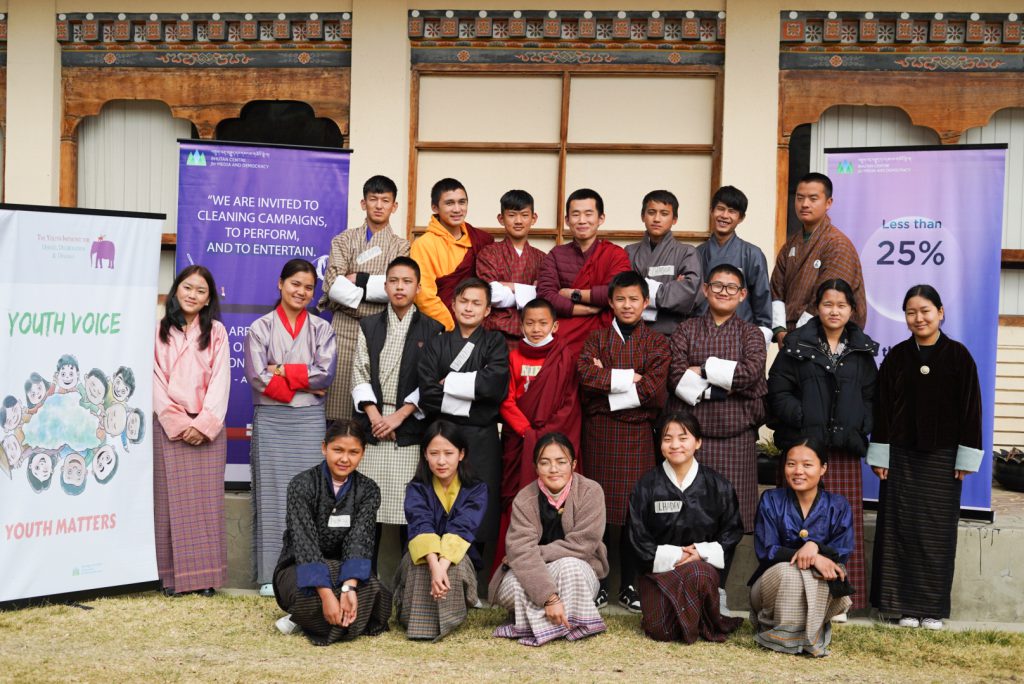 This project is supported By UNICEF
Upcoming Event – #PeopleCentred Policy Advocacy Event 
To bring attention to social protection issues of marginalised groups, e.g. people with disabilities, youth recovering from addiction, caregivers and women, BCMD, in partnership with Phensem, RENEW, and Bhutan Canada Foundation, will be organising an Advocacy Event on #PeopleCentredPolicy.
At the event, the representatives of the marginalised groups will present their stories of workplace discrimination, inequalities in access to education, information and public services, gender discrimination, and social reintegration issues. The member will share constructive feedback and make policy recommendations for consideration by concerned authorities.
The Advocacy event on #PeopleCentredPolicy is happening on 2nd March at Terma Linca.