June eNews 2022
Posted by
Bhutan Centre for Media and Democracy
, June 30th, 2022
A step closer to practising truer decentralisation 
Article 22 of the Constitution of Bhutan states that "power and authority shall be decentralised and devolved to elected local governments to facilitate the direct participation of the people in the development and management of their own social, economic and environmental well-being." In realising the ideas of Article 22, BCMD carried out capacity building training for 44 Local Government (LG) leaders from Thimphu and Paro dzongkhags on GNH-Based Community Analysis, Participatory Planning and Facilitation Skills. 
The officials and leaders presented analyses of their respective communities using the tools through the lens of the four pillars of GNH. Kencho Gyeltshen, a Tshogpa from Genekha Gewog acknowledged that the training was timely as 22 of 44 participants were newly elected LG members. As the 13 Five Year Plan is just around the corner, participants shared that they are now more aware of how to be inclusive in consultation and planning processes.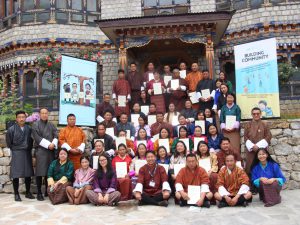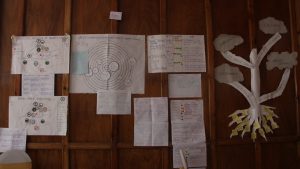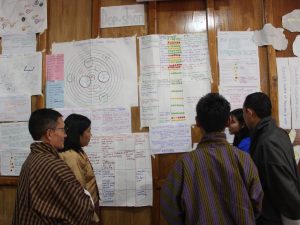 In July, BCMD will start the capacity building of the LG functionaries in Trashigang dzongkhag.
Thanks to Bhutan Foundation and The Asia Foundation for the support.
Amplifying Media Literate Local Leaders
Unsuspecting Bhutanese society is susceptible to increasing cases of online scams, frauds, defamation, fake news, and malicious content on online platforms. With the intent to empower people to use social media platforms responsibly and effectively, 25 local leaders of Tsirang were trained on media and democracy literacy.  
Reflecting on communications gaps, misinformation and fake news that were rife during the pandemic, a local leader shared that a well-informed leader acts as a bridge during challenging times in relaying correct information from credible sources. The training emphasised news verification, strengthening privacy settings, developing social media guidelines and using media as a tool for constructive feedback and discourse.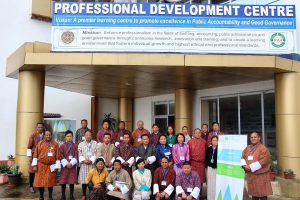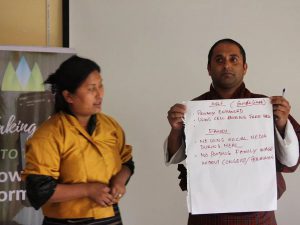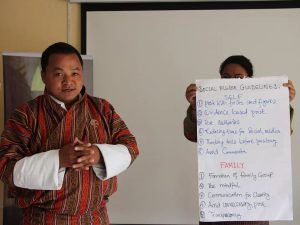 "So far even as a local leader, I have been relying on and trusting all kinds of news and information provided on social media. But the training taught us how to verify news and information," said Sonam Lhamo, a Mangmi from Kilkhorthang. 
We thank the United Nations Democracy Fund for supporting the training.
The Druk Journal Conversation on "Democracy Today" 
The second Druk Journal Conversation on "Democracy Today" reflected on 15 years of democracy from a rural perspective, the electoral process, and social justice and meritocracy as core values of Bhutanese democracy. The Conversation took place at Royal Thimphu College on June 1st with a diverse group of college students, faculty, high school students, teachers and members of civil society organisations.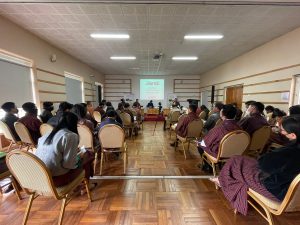 The Conversation highlighted the importance of nurturing democracy right from the home environment, including the skillful means to approach policymakers and relevant individuals in voicing views and influencing policies.
At the end of the Conversation, a veteran educator remarked that this is "a very high-level discussion" useful for students and academia.
The United Nations Democracy Fund supported the Conversation.
Democracy Beyond Elections
BCMD and Bhutan Canada Foundation is partnering with fellow civil society organisation, Phensem and RENEW, to test Design Thinking approach to participatory policy in the coming months. The project is looking forward to bringing together a heterogeneous group of policymakers and representatives from various vulnerable groups to look at issues and share the economic burden of social protection for the wellbeing of all.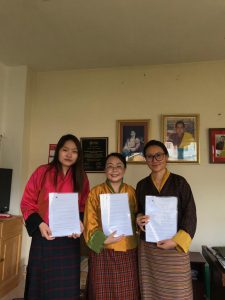 This project is supported by Fund for Innovation and Transformation.
Capacity building for BCMD staff
To enhance organisational efficiency, BCMD's staff attended various capacity-building workshops in June. The PSEA (Protection against sexual exploitation and abuse) workshop for CSOs helped formulate draft PSEA policy for BCMD.
Professional development programmes for the staff included the Revamping Internal Governance Mechanism, Upshift Training, and Government Financial System and Auditing Workshop.