June eNews
Posted by
Bhutan Centre for Media and Democracy
, July 1st, 2023
Empowering CSOs for Effective Policy Advocacy
The 4 day policy advocacy workshop by BCMD and BMF brought  together 20 passionate officials representing various civil society organisations (CSOs) in Bhutan. 
The primary goal of the workshop was to foster a deeper understanding of policy advocacy and equip the participants with the necessary skills to effectively engage with their stakeholders, influence decision-making processes, and drive positive change. 
One of the participants, representing Bhutan Taxi Association, emphasised the pressing challenge of inadequate charging stations faced by the electric vehicle drivers. However, he expressed optimism, stating that the workshop provided him with a good understanding of addressing the issue.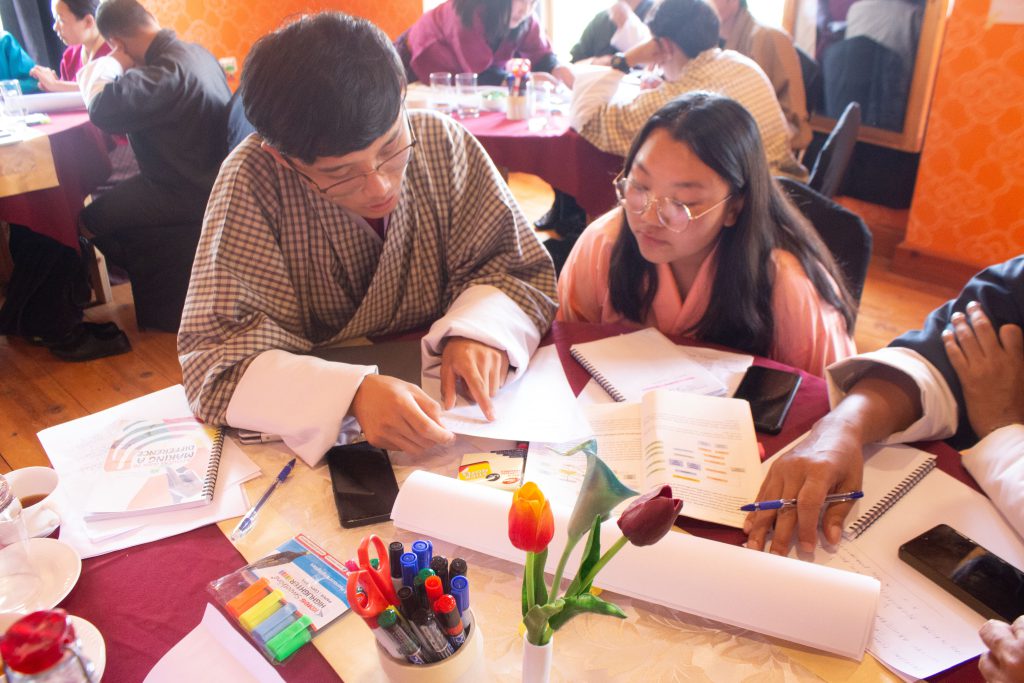 A participant from Global Shapers, expressed how the workshop was truly eye-opening for her. The diverse range of tools and techniques in policy advocacy t broadened her understanding of how advocacy works. 
The project is supported by Helvetas Bhutan and Idea international.
Taking Media and Literacy to Children and Parents through Youth Centres 
A three day workshop on 'safeguarding children and youth online by cultivating healthy social media habits' was conducted for 18 Youth Centre coordinators (YC) and volunteers from four districts of Thimphu, Paro, Punakha and Wangdi.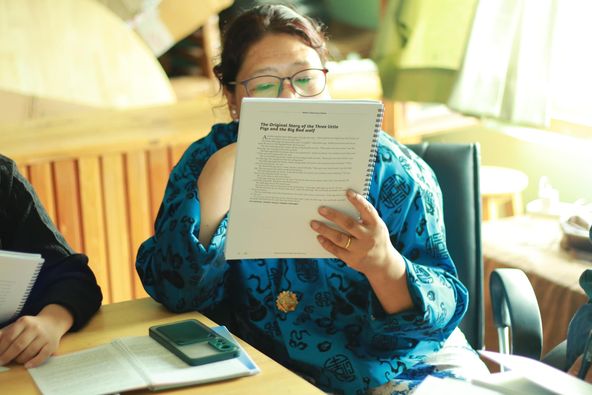 A majority of the participants developed a more discerning mind. A young volunteer added "Previously, I unquestioningly placed my trust in every news article I encountered. However, this workshop has equipped me with the ability to critically evaluate news in a balanced and fair manner."
Additionally, participants were able to identify news from other media information like, advertisement, raw-information and propaganda. Tandin, a youth volunteer from Khuruthang YC added "I can now discern authentic news from raw information. I am better equipped to navigate the sea of digital content with confidence and accuracy."
The participants will organise further training in their respective Youth Centres in the coming months to orient  kids and parents in the communities to be media literate. 
We thank Society Switzerland Bhutan and RENEW Microfinance for the support. 
Strengthening Good Governance and an Inclusive Democracy 

BCMD conducted a series of Focus Group Discussions with local elected leaders, persons with disabilities, teachers and caregiver  to draw insights from life stories for the development of civic resources that aims to promote good governance, gender equality and inclusive democracy. 
This project is supported by CFLI
Upcoming
Photography Workshop for Kids 
To support productive and meaningful engagement of children during summer holiday, for the first time, BCMD is organising "Photography and Combating Digital Manipulation" camp for kids (10-13 years) from 03th to 07th July. 
The Ninth Cohort of the Youth Initiative will join us for the Summer Camp 
The Youth Initiative summer camp will bring together students from various schools from Thimphu, Paro and Haa and sensitise the participants on the Child Rights Convention, help them critically analyse their roles in the community and empower them to share their experiences. The findings from the camp will help contribute to the alternative report to the Committee on the Rights of the Child (CRC) to supplement the State of Children's Rights report.
We would like to thank UNICEF for supporting this project.